This week, Amber's welcomed back Davines Master Trainer, Vicki O'Connor. You may remember reading about her here, where she first introduced the Davines Mask Colour line to our students. This week, she was ready to unveil more knowledge, which included hands-on demonstrations on members of the Amber's team!
Vicki was introducing Davines' newest color line, Pure Color, to our students. More specifically, Vicki used the the Mother of Pearl collection, which aims to create a light, reflective, mirror-like color.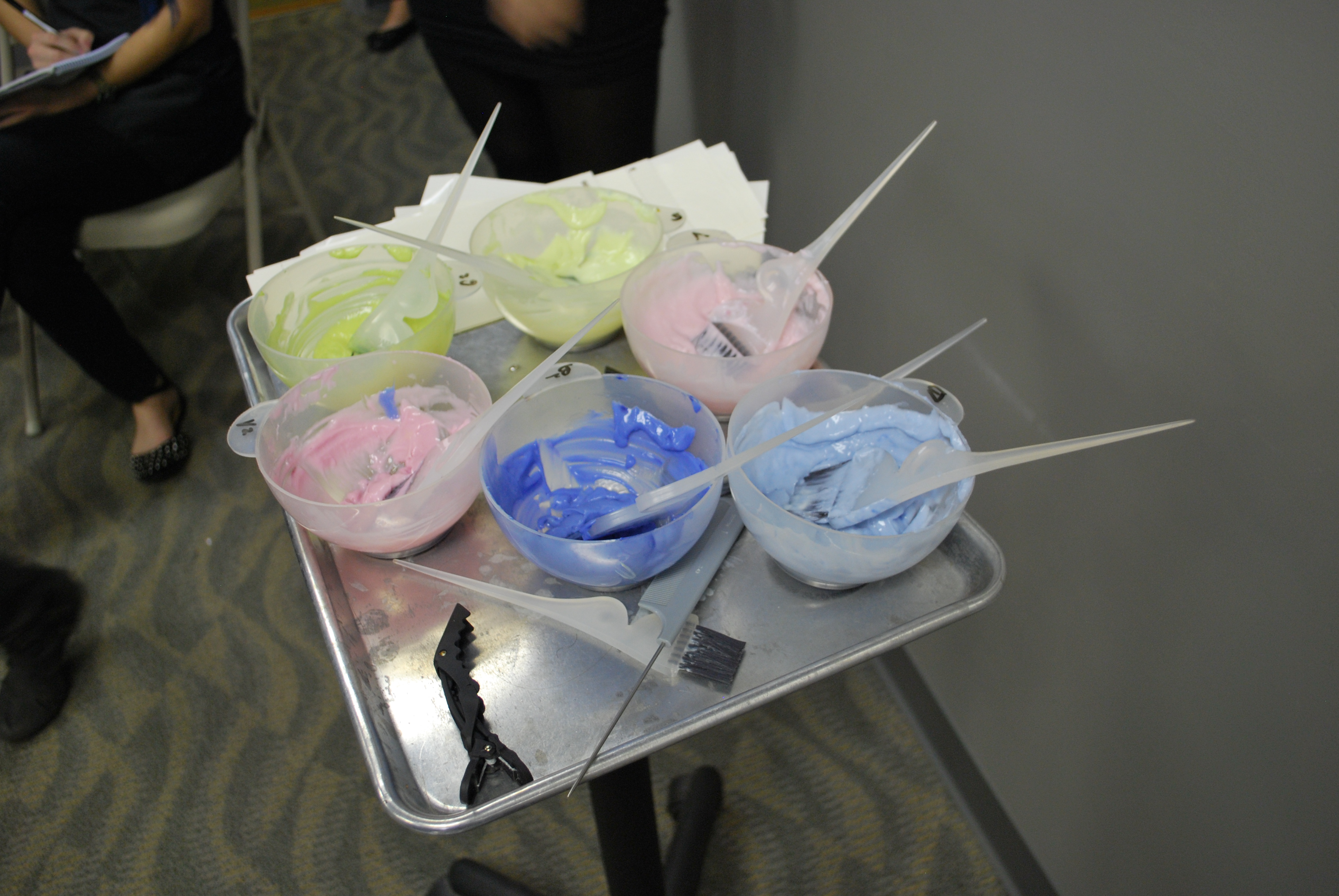 O'Conner demonstrated on Redhead Salon Boutique Stylist and Amber's Educator, Erin Cantrell, by mixing up color and applying it with a flamboyage technique in front of the students. Flamboyage uses sticky, clear strips that allow stylists to create more natural sections for highlights.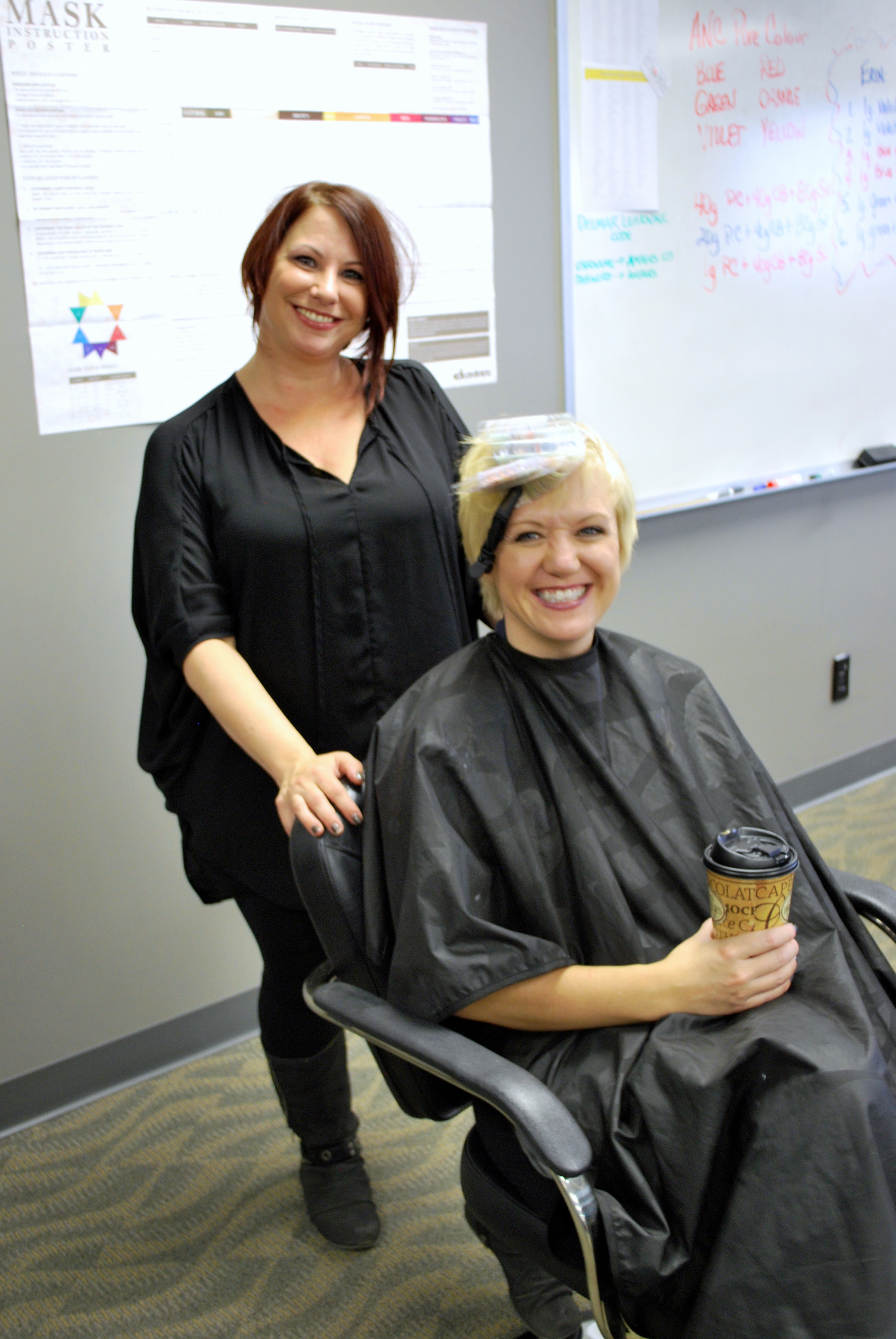 Erin's light blonde hair was perfect to apply the color!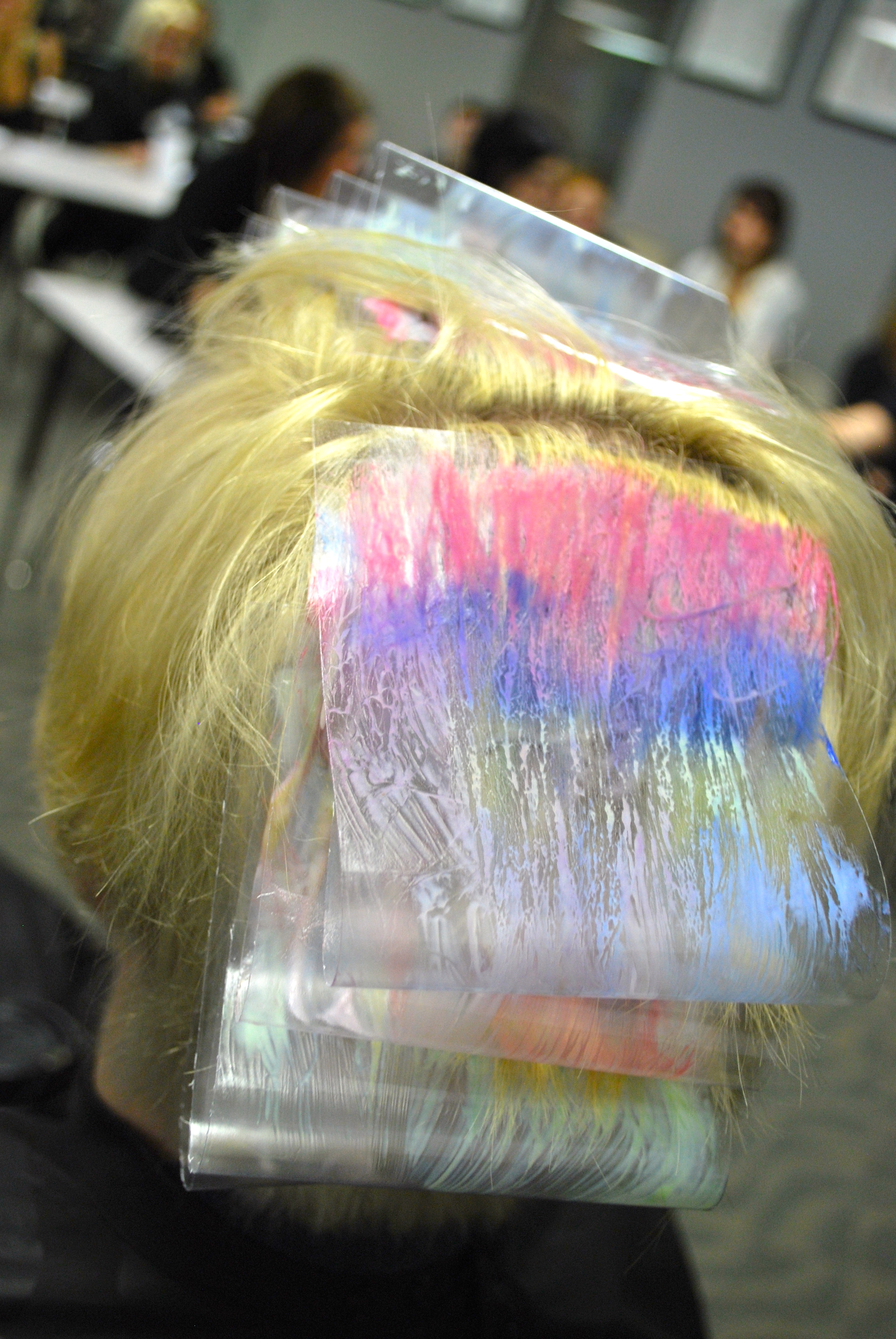 The color may look shocking while it's processing, but the end result was subtle and elegant:
We love this fresh new look!