Congratulations to the 2013 4th Quarter recipient of the George Warner Shrieve Scholarship, Taylor Catron!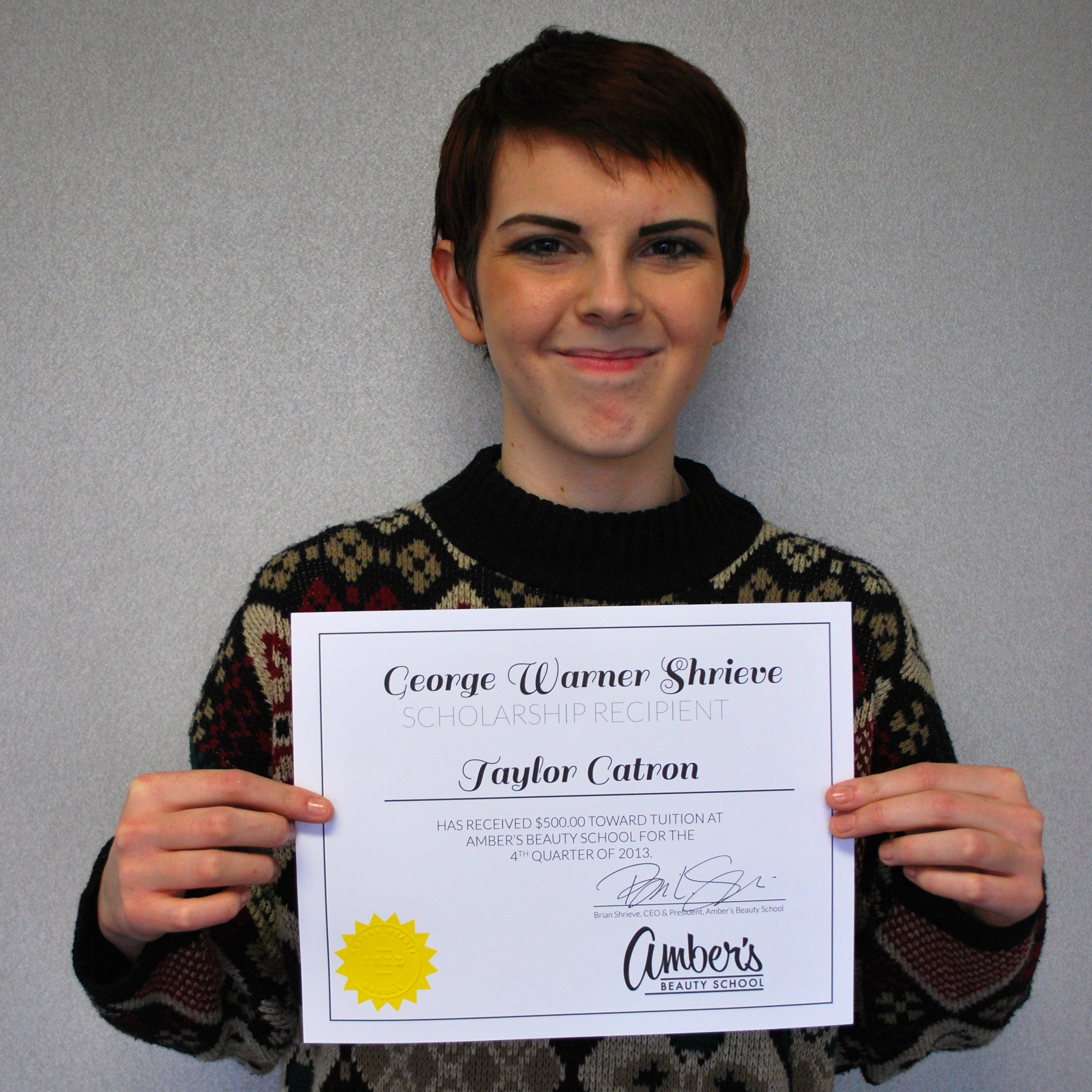 Taylor's essay, combined with her GPA, attendance, and attitude, earned her $500.00 toward her tuition at Amber's. Way to go! We are so proud to call you an Amber's student.
If you're a current student, or just want to learn more, read about our scholarship here.