Serious about style? Say no more.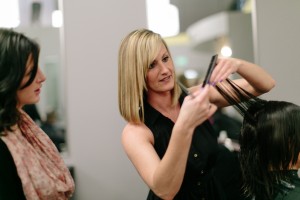 More importantly, the beauty industry in Indiana is thriving. According to the Bureau of Labor Statistics, overall employment for barbers, cosmetologists, and other personal appearance workers is projected to grow faster than other occupations. By 2020, there will be around 9,800 cosmetology-related jobs in Indiana alone.
It's a secure, flexible, and opportunistic career that will endure through tough economic times and flourish in times of economic growth. The beauty industry is a "recession-proof" career choice, as personal care jobs cannot be outsourced, and are always in demand. Hours are flexible, and it's a creative industry that is constantly changing as new techniques and technology are invented.
So, as you think about taking the steps to start your career at Amber's what's not to love?