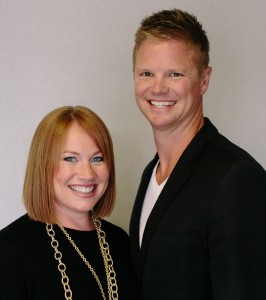 Originally founded by Amber Hunter in Alton, Illinois, Amber's Beauty School has maintained over 80 years through state lines and family generations. With a strong presence in the Muncie community, Amber's has grown to be one of the top beauty schools in the area.
After opening Redhead Salon Boutique in 2005, husband and wife duo, Brian and Brooke Shrieve, made the decision to buy and refurbish Amber's. In this, they found the perfect opportunity to follow their passions, preserve a family business, and better the industry that has played such a pivotal role in their lives.
The couple's dedication to improving the hair industry is unparalleled. From extended education, to community outreach, to professional development, opportunities for Amber's students are unmatched.
Brian and Brooke are devoted to keeping up with the constant growth of the industry and look forward to the future.