Students of history. Scholars of style.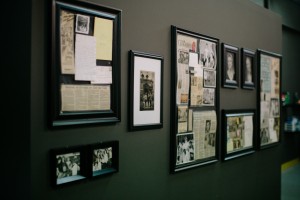 Since 1936, Amber's Beauty School has served the community both as a cosmetology school and a destination for people in search of great salon services at an equally great price.
Amber's has remained in the same family for the past 80 years, and that informs everything we do. When you visit us, either as a student or a customer, you'll feel that family feeling – and that's something you can't put a price tag on.
We've seen a great deal of change over the years. And while we stay up to date on the very latest styles and trends, we've never changed our commitment to providing a high-quality, hands-on education to our students, and excellent products and services to our customers.
We hope you'll consider joining the Amber's family. There are many reasons to: the great prices, the friendly atmosphere, the enthusiasm of our students. Most of all, though, it's a unique opportunity to experience a little bit of history while getting a glimpse of the future of salon and spa services in east central Indiana.
[divider type="border" toplink="no"]
[photogallery nos="24″ id="1894″]